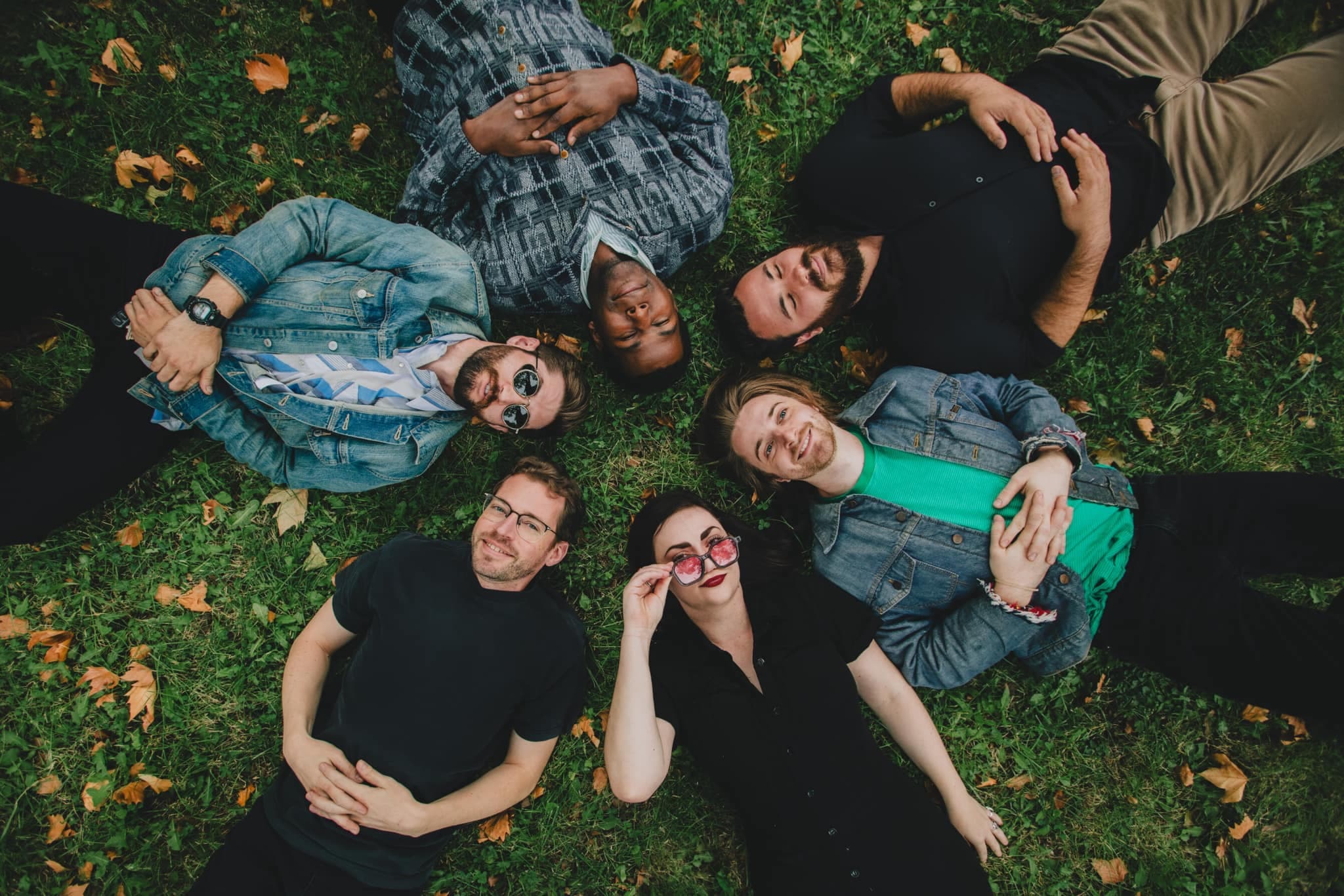 Music
December 14
Lo & Behold Album Release Party
Big Room | Chico
Lo & Behold will be throwing their album release party in The Big Room Thursday, December 14th! Surrogate will be kicking things off at 7pm!
Lo & Behold is a seven-piece groove band from Chico, California. Bringing a mix of funk on the bottom and soul on top, Lo & Behold's energetic shows will make you want to dance while listening to their creative arrangements. Lo & Behold features Lorna Such and Webster Moore on vocals, singing soaring intertwined melodies. They are supported by the two-piece horn section that carefully accents the tight arrangements. The rhythm section sways from classic funk, to new jazz and back again, keeping pleasant surprises in every
Surrogate draws their inspiration from the shoegaze and introspective indie bands of the 90s and 2000s, injecting a healthy amount of self-deprecation and classic melodic sensibility for an intelligent take on the standard alternative rock sound. After releasing two self-produced full lengths on Tooth & Nail/EMI the band – vocalist/guitarist Chris Keene, drummer Jordan Mallory, guitarist Michael Lee, bass player Daniel Taylor, and keyboardist Daniel Martin – struck out entirely on their own for the 2011 EP Diamond and Pearls and never looked back. Over the next 12 years, Surrogate self-released two full-length records, produced in-house at their own Cutters Cathedral recoding studio in Chico, California. The most recent album, Space Mountain, was recorded and released as a series of singles over the pandemic. Thematically inspired by Keene's split with a long-time partner, it is by far the band's most dynamic record to date. Heart Attack and Time Already Served range from quiet contemplation to bombastic and aggressive in the span of a few bars, while Love Song (Feat. Lorna Such of Lo & Behold) is a laid back samba tinged pop rock song about finding love during the pandemic lockdowns.
EVENT LOCATION
1075 East 20th Street Chico, 95928
QUICKLINKS
EVENT TIME
Thursday, December 14
6:00pm - 10:00pm
EVENT DETAILS
Doors 6:00pm | Show 7:00pm

Combination of standing/seating room. Seats available on a first come first serve basis. Food available for purchase.